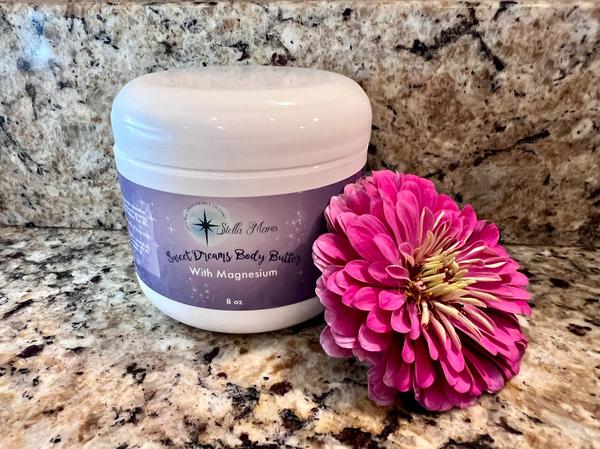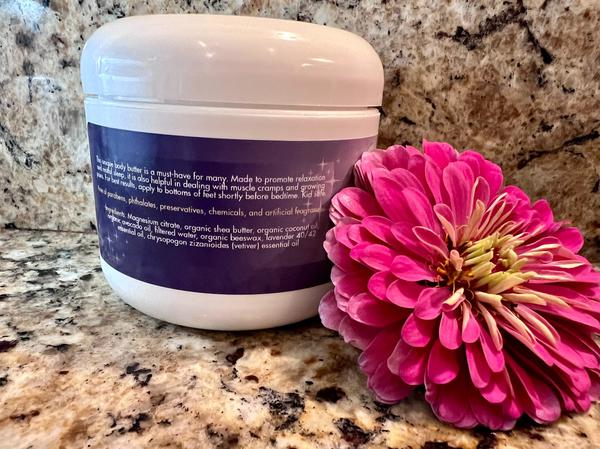 ← Back
Sweet Dreams Body Butter with Magnesium
A rich body butter made with organic oils, magnesium, and essential oils. This product is helpful for a variety of discomforts, including dry feet, muscle aches, growing pains, insomnia, spasms, and other symptoms of magnesium deficiency.
Ingredients: organic shea butter, organic coconut oil, organic avocado oil, magnesium chloride, filtered water, organic beeswax, essential oils
Avoid abrasions and irritated skin with this product, as magnesium may cause minor burning. Product is best applied to feet. Item may melt in transit during warm weather- if melted, stick in the fridge for about 20 minutes and mix to redistribute ingredients.
8oz